Coming soon
Ever wanted to get creative, pick up a new hobby or just join in on some sustainable, stylish socials? Stitch Up! will be launching our events series very soon to bring you the best in DIY classes led by activists and artists. Or if shopping's more your thing, get your fix in one of our very own swap shops. Check back here for updates!
DIY classes
Like Home Ec, but way more fun. Learn to sew, mend and stitch in a friendly environment, guided by DIY experts. Bring your own clothes to alter or upcycle as well as a beverage or two of your choice.
Swap shops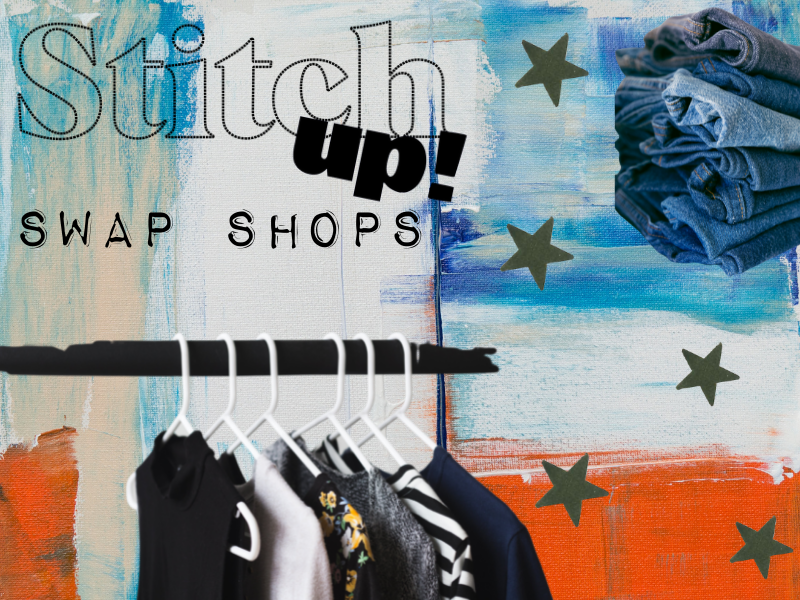 Bring along your pre-loved clothes and trade them in for someone else's at our fun, social events across the UK. Just £5 entry gets you access to the best in second-hand!
Ethical merch
No throwaway slogan tees or tote bags here. Our Stitch Up! patches are 100% organic cotton, made in the UK and will help you mend your old threads, too.